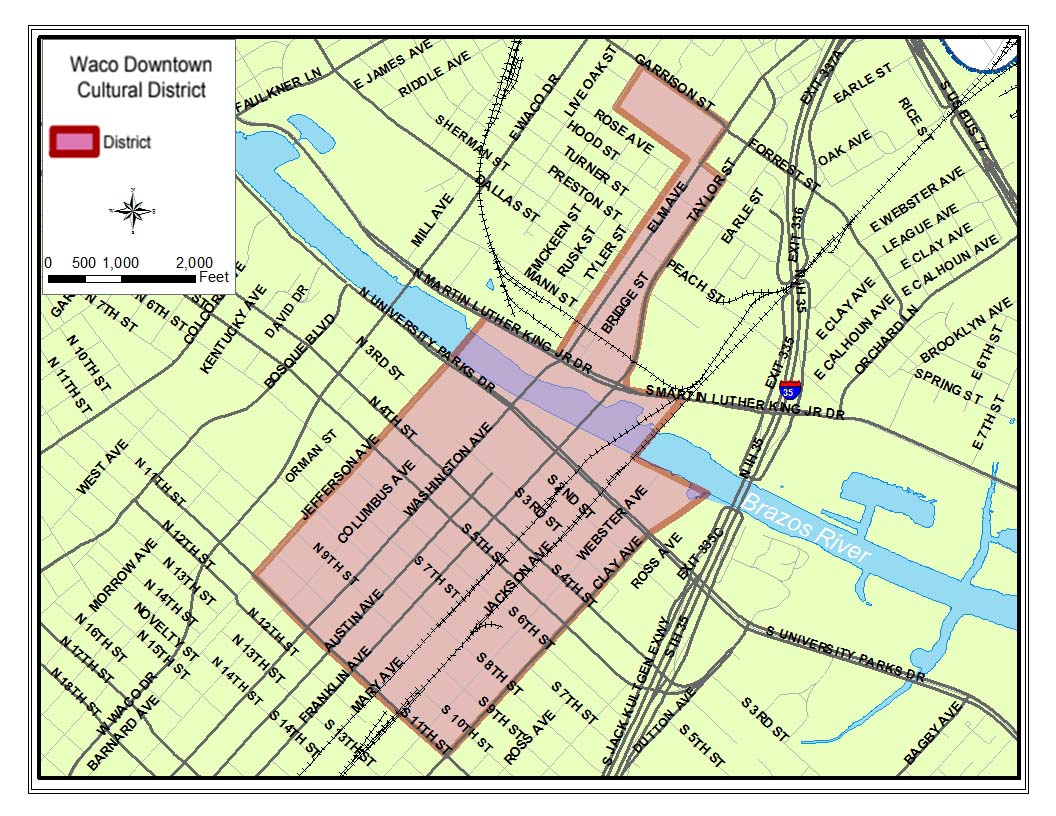 Waco Downtown Cultural District
A cultural district is a designated area within a community that spotlights art, culture, and entertainment. It is an area where residents and tourists can experience the unique character of a city.
On September 7, 2016, Texas Commission on the Arts unanimously voted to designate Waco a State of Texas Cultural District.
Waco's Cultural District contains museums, art galleries, public art, performance venues, and restaurants and bars serving locally produced food, wine, beer—even award-winning whisky. There are numerous stores selling locally designed and manufactured art, crafts, home furnishings, clothing, and jewelry. Cultural attractions include a thriving riverside farmer's market, diverse festivals, live music, exhibitions, poetry readings, and events for the whole family. 
Click here to see the new Creative Waco Public Arts Map!
Downtown Waco