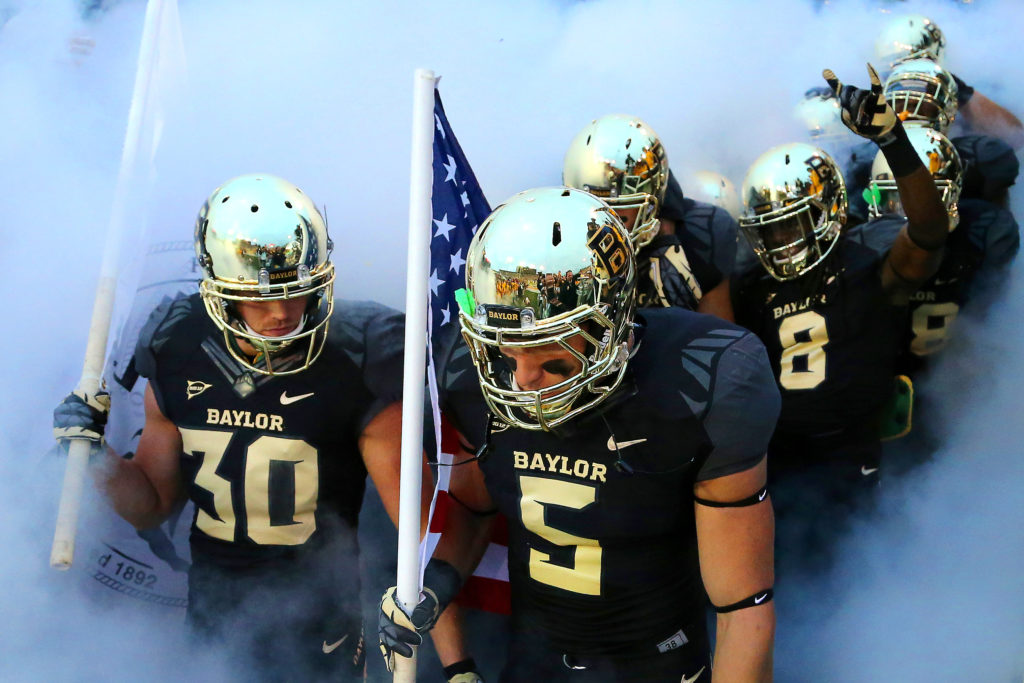 Watch for our tourism counselors at the BU home games!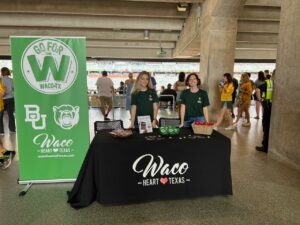 Get the App!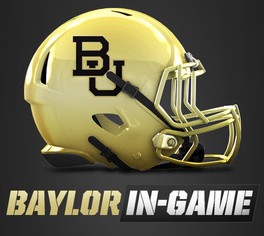 Baylor In-Game App – Make your smartphone part of your game-day experience. The Baylor In-Game app offers live video and replays, parking assistance, social media, real-time stats, breaking Baylor Football news, videos including coach and player interviews, and a photo gallery.
Tickets & Stadium Information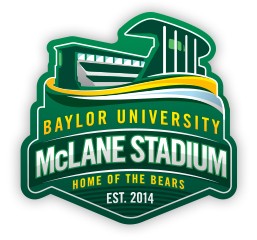 Ticket Information – Contains general information about ticketing as well as links to purchase
Baylor University Football Gameday  –  Sportstream,  All-Access, Online Store
McLane Stadium Website – The look, Facts, History, Impact, Stadium News, FAQ
Stadium Tours –  Take a 90-minute guided tour of McLane Stadium, home of the 2014 Big 12 Champion Baylor Bears and also Central Texas' new state-of-the-art entertainment and sports venue. The tour includes: Baylor locker room, Presidential Level, press box, recruit lounge, the Baylor Club and field access.  
Parking / Tailgating / Sailgating
Baylor & McLane Stadium Parking – General information about pre-paid parking at the stadium and on campus. This site also includes campus road closures. For detailed directions and an interactive map to pre-paid parking locations, click here.
Tourist Information Center and Texas Ranger Museum Parking – The parking lot for the Tourist Information Center and Texas Ranger Museum has been reserved for all home game days.  The museum will be open regular business hours and visitors may park off-site and use the river walk or sidewalks to access it.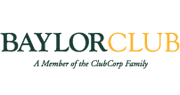 Baylor Club – Members and their guests do not have access to the Baylor Club's facilities unless they are a suite ticket holder or club seat ticket holder. Baylor Club members and their guests are invited to the tailgating experience across the river at Knox Hall and the Texas Ranger Hall of Fame. Visit the site for pricing and parking information.
Baylor Game Day for Students – Information to prepare Baylor students for the first football season at McLane Stadium. Students can review ticket and tailgate policies, learn how traditions like the Baylor Line will transition to McLane Stadium, and get primed for game day.
GameDay Downtown – Enjoy free parking, then stroll through downtown, visit shops and restaurants.
Baylor Tailgater Shuttle – FREE and convenient shuttle service from downtown Waco to McLane Stadium is provided for Baylor home games! Picks up at 3rd Street & Franklin Ave. (next to the Greater Waco Chamber of Commerce) Shuttles start running 3 hours before kickoff and continue for one hour after the game. Shuttles run before, during, and after the game. All shuttles are ADA accessible. There is plenty of free parking in and around downtown Waco, near the shuttle pick-up area.
Sailgating  – Information about getting to McLane Stadium by boat.
Street Closures & I-35 Exit Information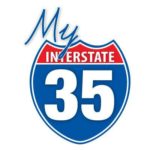 Click here for current I-35 road conditions in the Waco area
Get the Waco TX App!
Download the free Waco App to help you make the most out of our visit to Waco.
Free for Apple or Android devices.
Lodging
Click here to visit the Baylor Book-A-Room site
Click here for a list of Waco & the Heart of Texas hotels, bed & breakfasts, and vacation rentals.
Dining
Click here for a listing of local restaurants.
Social Media
Other Information