Texas Food Truck Showdown
 The second annual Texas Food Truck Showdown is coming to Heritage Square in Downtown Waco on April 2nd!
The 2016 event will feature an expanded venue, 40 food trucks, presale tickets, live entertainment, additional hydrating stations and more!
For details and to purchase tickets, click here.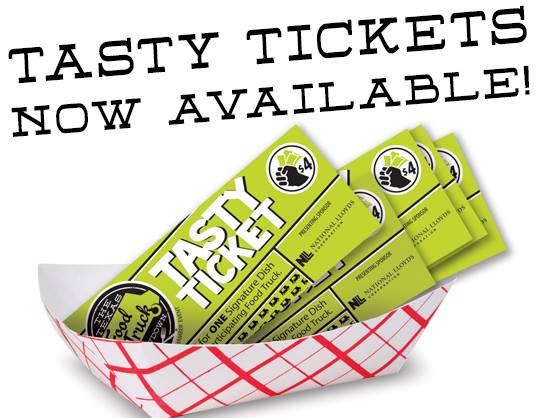 The basics:
Celebrity judging from 8 a.m. to 10 a.m. *Please note that trucks won't actually start selling until 10 a.m.*
Competition and Public Voting from 10 a.m. to 4 p.m. – *Tickets only during this time*
Live music throughout the day on the main stage – see website for details.
Kidszone – Open from 10 a.m. to 5 p.m. it's chock-full of good stuff guaranteed to make kids of all ages have a good time! From fun, creative and informative activities, The TFTS KidsZone is a place for kids to be kids! Local Hairstylists will definitely get these young ones set with a killer new look in our Crazy Hairdo area. Let your little ones express their inner creativity with the opportunity to contribute to the giant art mural provided by Painting with a Twist.
Back in Black – Who's ready to rock?! This AC/DC Tribute band will knock your socks off! This will be a free concert that will take place from 6 p.m. to 7:30 p.m. on our main stage! Want to learn a little more about this band – check them out here!
Sunset Cinema – Join us at 8:30 p.m. (or when the sunsets) in front of the City Hall fountain for our free downtown Sunset Cinema sponsored by Brazos Media Technologies and Waco Hippodrome! Be sure to bring the family and don't forget your lawn chairs and blankets! Out of respect to our vendors, outside food, drink and coolers will be prohibited.
Complimentary Water Bottle Fill Up Stations – Attendees will be able to bring in water bottles and fill them up at our complimentary fill up stations throughout the event.
Beer and Wine Gardens – be sure to enjoy some libations at our two beer and wine gardens! You will need to purchase separate tickets for the beer and wine garden. These can be purchased outside each beer and wine tent and we will take both cash and credit cards when purchasing those tickets. Beer will be $3.00 and wine $4.00.
Live broadcasts from iHeartMedia on site from Waco 100 – be sure to hang out with Zack and Jim!
Live coverage from KWTX News from their Game Day trailer.
Cookbook signings by Tiffany Harelik, one of our esteemed celebrity judges. See more about her amazing cookbooks here.
Live entertainment on the main stage throughout the day prior to Back in Black. Stay tuned for a more detailed schedule of performances.
Chalk Art by Creative Waco's local artists scattered throughout the event.
Mobile boutiques and vendors from around the state.