Introducing the new official Waco visitor app. It's free to download at the Play Store and Apple Store.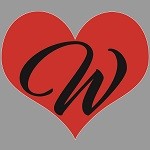 Once you've downloaded it, you will have a handy guide during your visit to Waco. It includes much of the information found on our website. Information is updated instantly as we add or change it, so it is always current.
What can you do with our Mobile Town Guide?
– learn about local attractions, restaurants, and shops
– contact and locate those businesses
– connect via social media
– read recent news and happenings
– check out upcoming events
– find local deals and specials