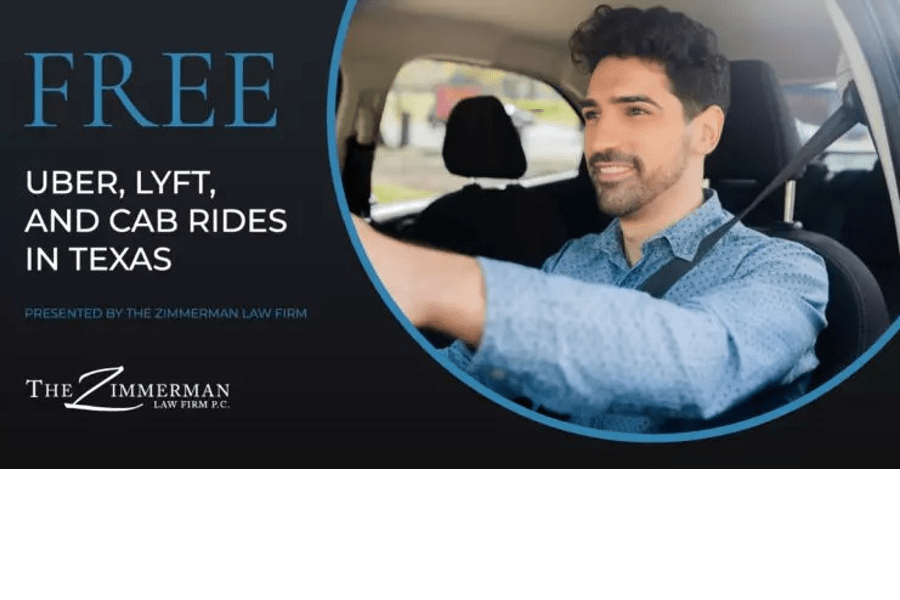 Date
Dec 31 2021

- Jan 01 2022
Expired!
Free Holiday Uber, Lyft, Cab Rides
Are you making plans to celebrate New Year's Eve? Make the responsible choice and take an Uber, Lyft, or cab ride home and the Zimmerman Law Firm will reimburse you!
DETAILS:
– Rides must be in Waco, Texas.
– Rides must be taken between 5 p.m. on Dec. 31, 2021 10 a.m. January 1, 2022.
– Riders must be of legal drinking age to qualify (21 and over).
– Valid for one, one-way ride to a safe destination.
– Limit one reimbursement per household.
– A maximum value of $25.00 anywhere within Waco, Texas.
– The maximum value includes a tip of up to 10%. Anything above a 10% tip on the base fare will not be reimbursed.
Participation in this promotion is limited to the first 50 submissions.
WHEN WILL I GET MY REIMBURSEMENT?
Within the 10 business days you must submit a copy of your receipt and photo id and mail into our office:
The Zimmerman Law Firm, P.C.
3501 West Waco Drive
Waco, TX 76710
254-978-7441
www.thezlawfirm.com
Submissions are limited and will fill up fast, so don't delay submitting your reimbursement.
The Zimmerman Law Firm Presents Free Uber, Lyft, and Cab Rides