Waco Restaurant Week – Sept. 6-14, 2019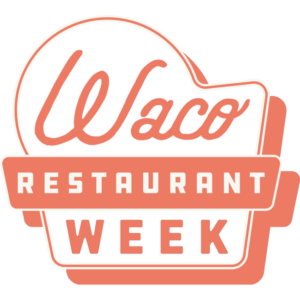 Waco Restaurant Week is a one-week, city-wide event taking place at local restaurants, coffee shops and bars across Waco. Restaurant weeks are held across the country to introduce people to restaurants and places they haven't had a chance to visit.
All menu items sold under the Waco Restaurant Week menu specials will donate 10% to Caritas, a local charity that fights to end hunger and poverty in our community.
Waco-area restaurants participating in Waco Restaurant Week will have unique menus and special offerings. This is a great opportunity to try out new restaurants, coffee shops and bars. Invite your friends and family to experience Waco and be a part of a great initiative!
List of participating restaurants
Click below to see each specialty menu, popup event, location and hours!
For more information, visit the website at https://wacorestaurantweek.com/.