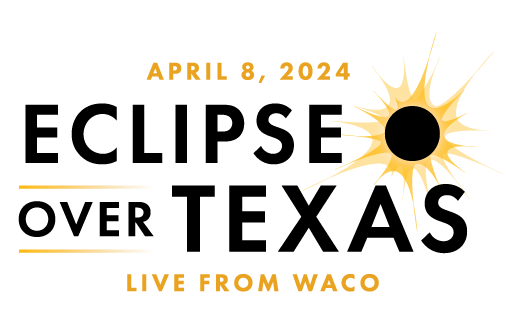 Eclipse Over Texas Live From Waco
In the United States, the total solar eclipse of April 2024 will begin in Mexico and move over Texas, crossing in full right over Waco!
Waco is one of the largest cities in Texas in the path of the total solar eclipse.
The Festival begins at 10 am and ends at 4 pm.
Partial eclipse begins: 12:20 pm
Totality: 1:38 pm – 1:42 pm
Eclipse ends: 3:00 pm
Click here to view other area eclipse-related events.