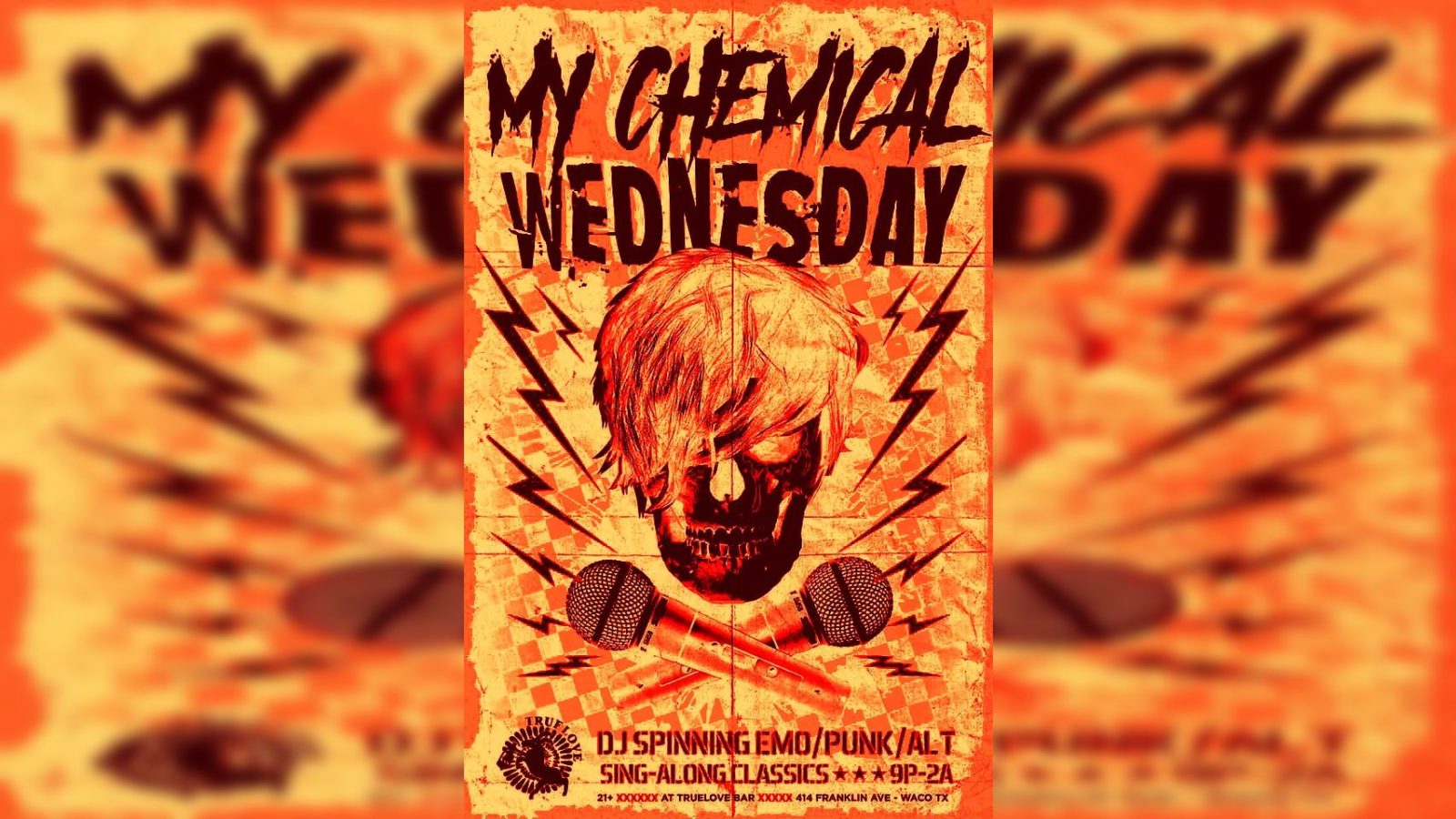 Date
Oct 27 2021
Expired!
My Chemical Wednesdays EMO Night #6
HALLOWEEN EDITION! Dress up as wild as 2005 was 
This is Waco's ONLY EMO NIGHT!!! Come jam out to emo music all night with us for our fifth MY CHEMICAL WEDNESDAY!
We will have a DJ playing nothing but emo music 
all night long
Taking Back Sunday, The Used, Brand New, My Chemical romance, The Starting Line, Hawthorne Heights, Paramore, Underoath, Saison, Simple Plan, Avril Lavigne, and MUCH MUCH MORE
Dress as EMO as POSSIBLE!
Rawrrr