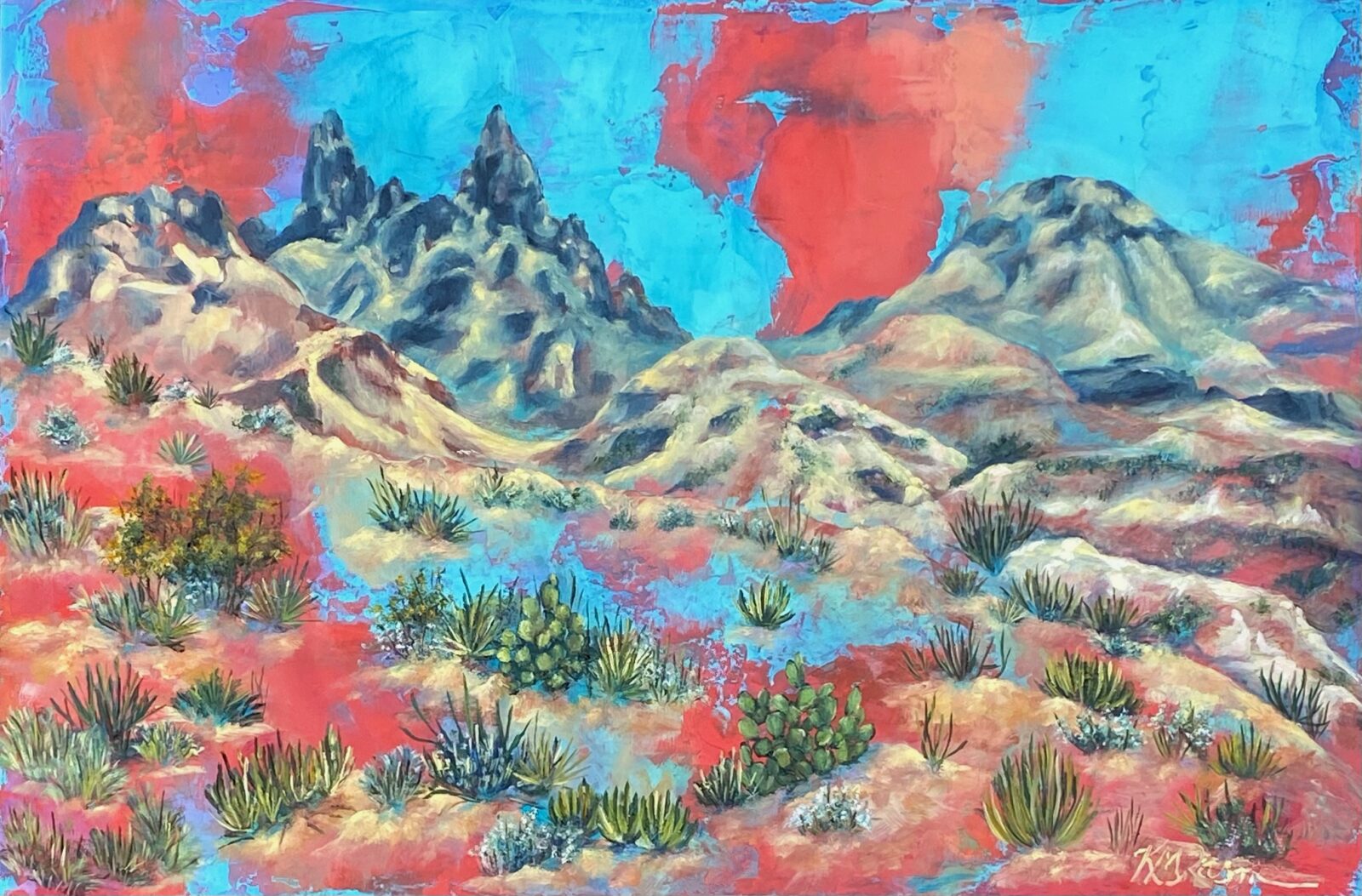 Date
Nov 27 2021
Expired!
Milagros: Visions of the Desert by Katrina Marie Rasmussen
Come experience the enchanting work of Dallas artist Katrina Marie Rasmussen. Her work "Milagro" captures the spirit of the flora and landscapes of Big Bend (Texas).
Artist Statement:
I am an East Dallas artist and a proud Dallas ISD art educator. My role as an educator and my professional work are deeply intertwined: my students inspire me, and the joy of discovery when we collaborate in the art room gives me renewed energy in the studio. I am deeply indebted to my own high school art teacher, Martha Gibson, who exemplified the symbiotic relationship between the art room and the professional studio. Many of my works explore places and what they mean to the people who inhabit them.My current body of work uses color and texture to explore the arid, desert landscape of the Big Bend as a miracle of light and life. The land herself is arresting in its beauty, at once fragile and ferocious; but there are little miracles throughout the desert, too, from the incredible biodiversity to the thriving communities that have sprung up in some of the harshest climates. Venetian plaster combines with oil paint to create vivid colors, evoking a sense of surreality in these desert milagros.
*Refreshments will be provided by the gallery.
*Overflow parking is available at 2210 Washington Avenue and on opposite side of the street.