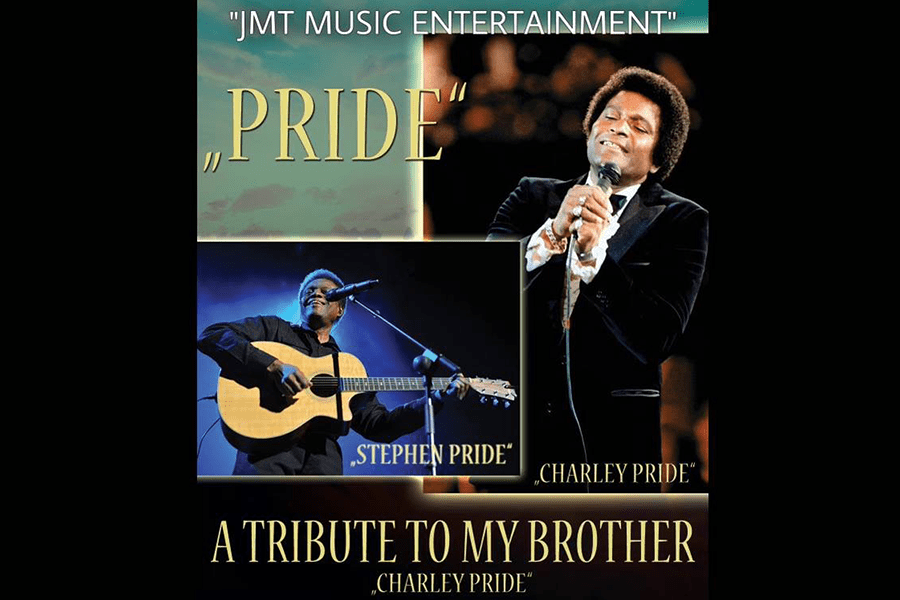 Date
May 21 2021
Expired!
Stephen Pride – Charlie Pride Tribute Concert
When you mention the Pride family name in country music, of course, we immediately recall Stephen Pride's big brother Charley Pride, the legendary country music artist! Charley Pride would be the first of the high-quality country music recording artists from the Pride family. Not to be ignored though, two more Pride family country music recording artists have come to make their own mark in the industry, Charley's younger brother Stephen, and Charley's son Dion, have also been hitting the front and center stages of events and venues in the USA and abroad.
Stephen has carved out his own niche in the industry, with an outstanding vocal range which makes him unique in comparison to many of the other country music singers of today. Stephen no doubt, has the ability to capture his audiences with his singing and lyrical expertise! He will keep them dancing tiptoe to tiptoe during his shows and/or tapping their toes from start to finish in his concert appearances.