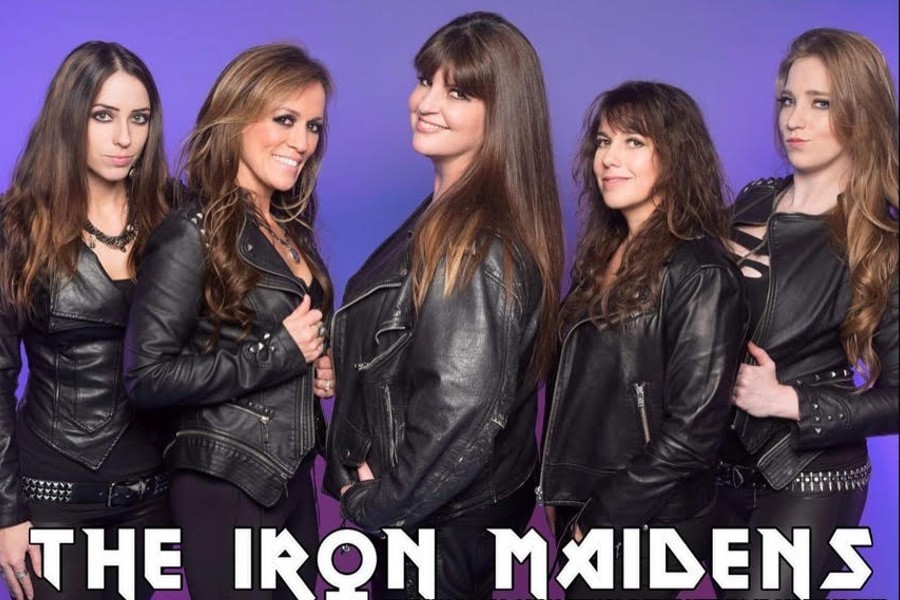 Date
Jan 15 2022
Expired!
Cost
$20 advance, $25 door, $10 minor upcharge
The Iron Maidens Live
The Iron Maidens are one of southern California's most popular tribute acts, boasting beauty as well as excellent musicianship, lively stage presence and a remarkable stage show.
The Maidens have diversified musical backgrounds ranging from orchestral and musical theater to blues and rock. The band and its members have been the recipients of many awards including best tribute band, and best in category (guitar, bass, drums, voice) at events such as The Rock City News Awards, The LA Music Awards, and The All Access Magazine Award Show, to name a few. The line-up is Kirsten "Bruce Chickinson" Rosenberg on vocals, Linda "Nikki McBURRain" McDonald on drums, Courtney "Adriana Smith" Cox and Nikki "Davina Murray" Stringfield on guitars, and Wanda "Steph Harris" Ortiz on bass.
The Iron Maidens cover Iron Maiden material from all eras of the band's career, encompassing the band's biggest hits as well as fan favorites. The stage show includes appearances by Maiden mascot Eddie, the grimreaper, the devil and more.