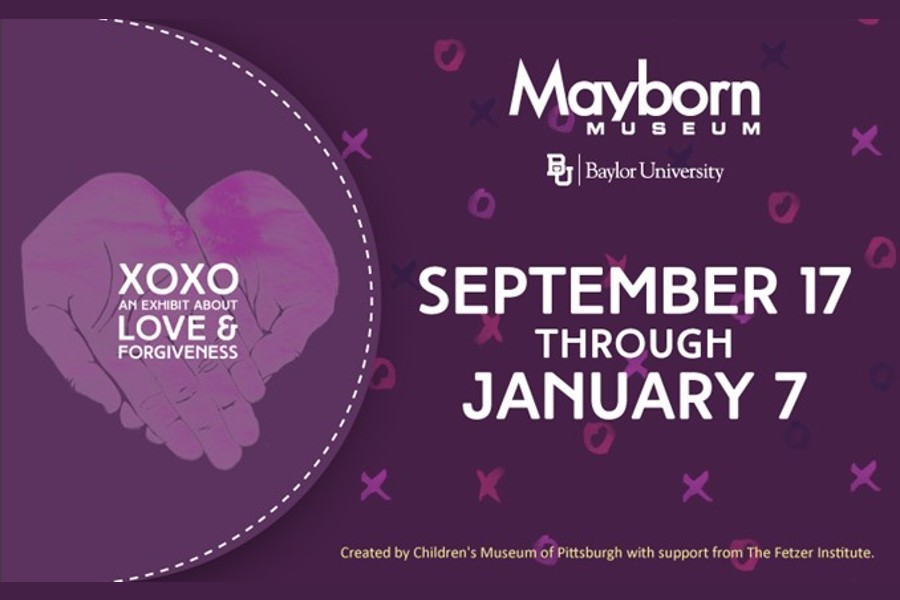 Next Occurrence
Date

Nov 30 2023

Time

10:00 am - 5:00 pm
XOXO: An Exhibit About Love & Forgiveness at the Mayborn
The Mayborn Museum is excited to bring a new type of exhibit to Central Texas! Through a variety of activities, the exhibit XOXO: An Exhibit About Love & Forgiveness offers families the opportunity to understand, appreciate and express emotions.

This exhibit is a fun and interactive way to help kids consider what makes them sad, mad or happy. The Mayborn is excited to encourage children (and their caregivers) to take a deep breath and explore these powerful feelings and the effects they have on you and on others.

At XOXO visitors can:

● Work together to balance on a seesaw or connect an infinite story puzzle.

● Build and explore a variety of facial expressions using empathy blocks.

● Release the negative by drawing or writing down what makes you angry or sad and then crank it

through a paper shredder.

XOXO: An Exhibit About Love & Forgiveness was created in 2014 by Children's Museum of Pittsburgh, with support from The Fetzer Institute.

The Mayborn Museum is open Monday-Saturday 10am – 5pm, and Sundays 1pm – 5pm. The museum will be closed on the following Saturdays due to Baylor Football games: September 2, September 9, September 16, September 23, October 7, October 28, November 4, and November 25.